'WORKSHOP' is meant to include hands-on workshops, discussion groups or demonstration of techniques.
Details of each workshop are listed below with a signup link. Workshops will be run on a cost-recovery basis to keep the cost as low as possible.
Members looking to participate in a workshop on a topic of interest to them, as well as members willing to give a workshop on a technique, please contact ACP at artscp2018@gmail.com. We will attempt to find matches via members of the association or go looking for instructors from around the region.
Scheduled Workshops
Introductory Wire Wrapping and Jewelry Design Skills – CANCELLED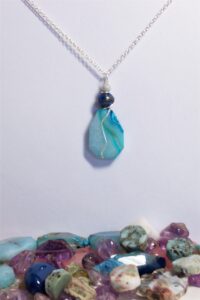 Date/time – Saturday, June 4, 2022 from 1pm to 4pm
Location – Carleton Place Public Library, 101 Beckwith St, Carleton Place, ON K7C 2T3
Cost – $60 To register complete the form below and send an e-transfer of the fee to treasurer.artscp@gmail.com
Event description – Come relax and learn some introductory wire wrapping and jewellery design skills while creating a stone pendant that is uniquely you! Everything that you need will be supplied.
Enrolment Limited to 8 Participants! Book now to avoid disappointment.
Suitable for participants 18 years and older.
---
**** Past Workshops ****
Demonstration of Watercolour on Acid Free Tissue Paper
HELD – Saturday, March 2nd, 2019 from 9:30am to 3:30pm
Carleton Place Arena, 2nd floor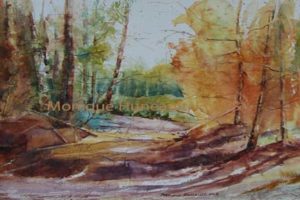 Monique Huneault, FOWS, will be giving a demonstration of watercolour on Acid Free Tissue Paper. The workshop includes all the steps that go into producing an artwork e.g. painting, drying times, gluing and so on. Monique will also be discussing colours and showing how no two artists will see the same 'scene' in a painted tissue. This is a highly recommended workshop for all members not familiar with this art form or curious about how to 'see into the abstract' and the bonus is that being watercolour, clean-up is easy….just soap and water. You will need to bring a notebook, your lunch and your questions. Monique will be providing handouts.
---
Abstract Art Workshop with Mary Pfaff

HELD – Saturday, April 20th, 2019 from 9:30am to 4pm
Location: 1147 Ferguson Rd, Beckwith Township
This full day workshop will cover basic information relating to composition and theme and explore the meaning of abstract painting, and its importance as a means of self-expression and creativity.
We will touch on the history of abstract painting, its methods, techniques and materials. We'll have an opportunity to see inspiring examples of abstract work by past and contemporary masters.
You'll discover the importance of underpainting, layering and glazing to bring structure and depth to your art.
* All supplies are provided by the instructor however you are welcome to bring some favorite tools if you wish … and bring your lunch and notepad!
Please bring a photograph of a piece of abstract work you admire. It can be your own work or a favorite artist or both. You can also can bring a piece of unresolved work along.
To learn more about Mary Pfaff see –www.marypfaff.ca