Susan Walters Oil painting is her passion
Susan was born in Toronto and later moved to Richmond Hill with her family. Her love of art blossomed while in high school and at the age of 21, she began to develop her oil painting skills under the capable tutelage of Mrs. Agnes Styrmo, an 80 year old professional artist and teacher. She continued to study with Mrs. Styrmo for three years and enjoyed painting nature, still life, land and seascapes and flowers.
Oil painting was now her passion!
She completed a number of commissioned paintings for employees at IBM Toronto and was thrilled to receive an "honorable mention" for her painting, "Nesting Loon" at the Buckhorn Wildlife festival.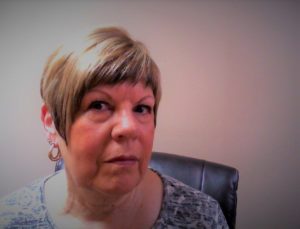 Susan is a member of the Rideau Lakes Artist Association and has had very successful shows at "Art in the Barn" in Lombardy and "Paint the Summer" in Perth. She is also a member of the "Art Journey" shows in Smiths Falls and displays her work at many of the venues in the region. Her paintings are now being proudly displayed in Nova Scotia, throughout Ontario and also Alberta.
Susan enjoys bringing the rich textures and colours of oil to her works and strives for realism and detail in her paintings. Whether she is using the palette knife or creating majestic skies with her fingers, the joy is there in the movement of colours and the emotions it stirs in the viewer!
Susan enjoys living in the "small town" atmosphere of Smiths Falls and invites you to contact her either by phone at 613-283-3504 or email at swalters048@gmail.com, for any enquiries or questions about her art and commissions!