Pamela Stewart Dive into the texture, the colour, the shine and shadow of life
(Click an image for a larger view with title and details)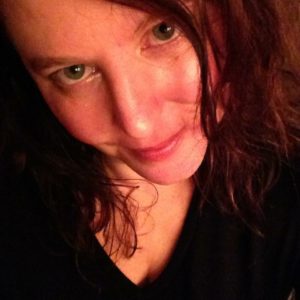 Pamela Stewart was born in Moose Jaw, Saskatchewan, and was a 'military brat' and living all over Canada, with stints in Florida, Germany and even Labrador. This upbringing shaped her in ways that she is just now truly beginning to understand. She has a deep appreciation for our country and our planet, the changing landscapes and topographies as well as the seasons, colours, texture, weather and even water (it's amazing how different water can taste from one place to the next). Pamela also now know that she welcomes and seeks out change and exploration in life, having in the past been an independent filmmaker, a magazine editor, a Government 'change agent' and now painter.
A mom of twin daughters, volleyball and water polo player, and all around risk-taker, life is limitless with choice and possibilities, and Pamela is constantly inspired by the ways people find their voice and their meaning in this one life we have to live.
Artist's Statement
Dive into the texture, the colour, the shine and shadow of life as I see and interpret it. A true mixed media abstract artist, for the past three years I have been exploring and experimenting with various media, materials, textures and colours, including newer materials such as art resin and alcohol inks. My work is gestural, emotive and expressive and from layer to layer (sometimes as many as 25+ layers deep) can change the piece in unexpected ways.
Resident artist at Pure Massage Clinic in Kanata, Pamela has shows and exhibits happening all over Ottawa and surround. You can find an updated list of events and news on her website: paminottawa.com
Please feel free to find and connect with Pamela @paminottawa.