Jane Languedoc The Landscape is inspiring!
Jane Languedoc has lived in Carleton Place for over 20 years, raising her family here and is hoping to retire here. She enjoys belonging to an art group and deepening ties to the community. The landscape and weather surrounding her are inspirational to Jane.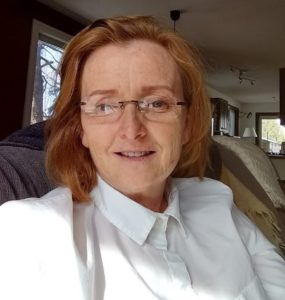 Having lived elsewhere and missed her country daily, she is grateful for the beauty immersing us, even, or especially when it is -35 and snowing or +35 and sweltering. It is like we live in multiple countries and these are constantly and slowly changing in an annual rhythm. Though her art, Jane is beginning to reflect these images and emotions.
Having worked in glass and photography for a number of years she is now moving into acrylic.
As she begins to paint, Jane is pleased to join a local group and hopefully be inspired and learn from each other.