Danielle Caron Creating whimsical paintings
(Click an image to view larger with titles and details)
A self-taught painter, Danielle had a first career in education. During the 30 years in this first career she took great pleasure in deepening her understanding of the characteristics of a quality work of art and sharing her knowledge and discoveries with her students. Thus, she has the great satisfaction of having introduced to many of her students the magic of lines and colors.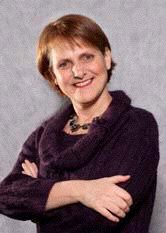 As a visual artist, Danielle has been evolving since she was a child. In her works, she favors the theme of rural landscapes whose magic and serenity marked her childhood. Her optimism comes out through the whimsical works she creates. Her choice of colours has as a first criterion the colours she likes and this, taking into account the theory of colours as presented by the excellent teachers that are books.
Additional Information:
Member of Aylmer Arts Council, Manotick and Nepean Art Associations. Member of Kanata Civic Art Gallery
www.daniellecaronartistepeintre.com
danielle_caron@yahoo.com
---
Artiste peintre autodidacte, Danielle a eu une première carrière en éducation. Pendant ces quelques 30 ans dans cette première carrière, elle a pris grand plaisir à approfondir les caractéristiques d'une oeuvre d'art de qualité et à partager ses connaissances et découvertes avec ses élèves. Ainsi, elle aura la grande satisfaction d'avoir fait découvrir à plusieurs de ses élèves la magie des lignes et des couleurs.
En tant qu'artiste visuelle, Danielle évolue depuis son enfance. Dans ses oeuvres, elle privilégie le thème de paysages ruraux dont la magie et la sérénité ont marqué son enfance. Son optimisme ressort à travers les oeuvres fantaisistes qu'elle crée. Son choix des couleurs a comme premier critère les couleurs qu'elle aime et ce, en tenant compte de la théorie des couleurs telle que présentée par les excellents pédagogues que sont les livres.
Informations supplémentaires :
Membre du Conseil des arts d'Aylmer, des associations artistiques de Manotick et de Nepean. Membre de Kanata Civic Art Gallery.

www.daniellecaronartistepeintre.com
danielle_caron@yahoo.com