Carol A. Stephen Award winning poet
Carol's poetry appears in Poetry Is Dead, June 2017, numerous anthologies and print publications, including Wintergreen Studios chapbooks, Sound Me When I'm Done and Teasing the Tongue. Online poems appear at Silver Birch Press, Topology Magazine, The Light Ekphrastic, and With Painted Words.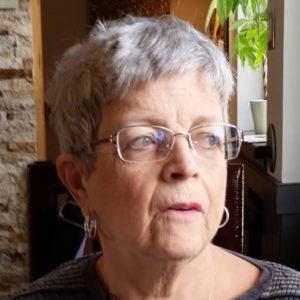 Carol's poems have received awards in several contests, including CAA's National Capital Writing Contest. Carol featured as a Tree Reading Series' Hot Ottawa Voice, 2012. She has served on the board for Arts Carleton Place, Canadian Authors Association-NCR, and co-directed Ottawa's Tree Reading Series. From 2008-2013, she coordinated CAA-NCR's poetry group. In 2018, Carol was poetry judge for CAA-NCR's National Capital Writing Contest. Carol is Ottawa manager for The Ontario Poetry Society and a selector for Bywords.ca
Chapbooks: Above the Hum of Yellow Jackets, 2011, Architectural Variations, Quillfyre Publishing, 2012, Ink Dogs in my Shoes, Nose in Book Publishing, 2014, Unhook, catkin press, Carleton Place, 2018, Lost Silence of the Small, Local Gems Press, Long Island, NY, 2018. Collaboratively with J.C. Sulzenko: Breathing Mutable Air, 2015, Slant of Light, 2016 both from Nose in Book Publishing.
Originally from Toronto, Carol now lives in Carleton Place, Ontario. Carol blogs at www.quillfyre.wordpress.com
Contact information: email: cstephen0@gmail.com